Avenue Q UK Tour
People
> Directed by Cressida Carre
> Designed by Richard Evans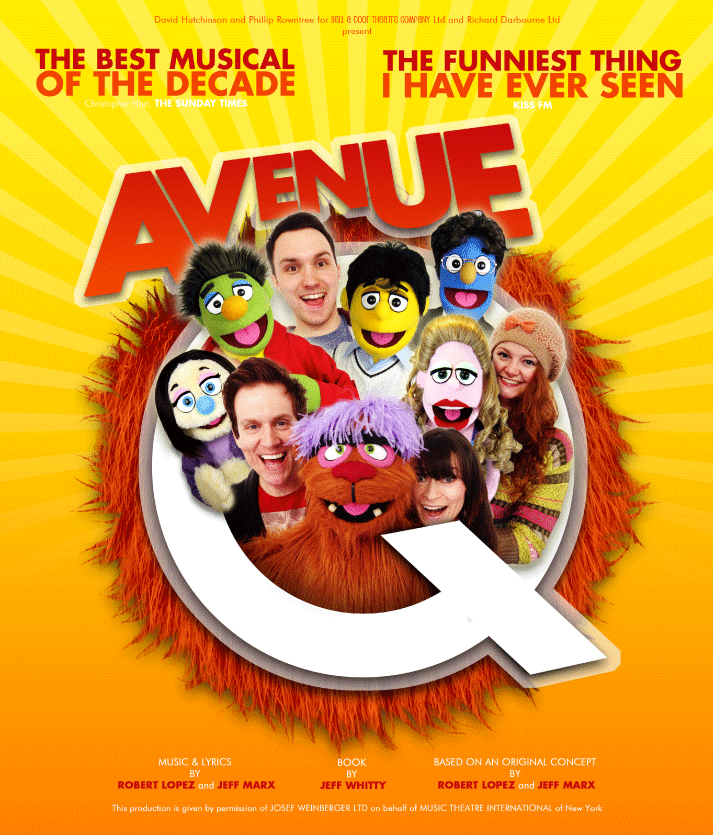 THE EVENT OF THE SUMMER…touring the UK. Winner of the TONY "Triple Crown" for BEST MUSICAL, BEST SCORE and BEST BOOK, AVENUE Q is part flesh, part felt and packed with heart.
AVENUE Q is a laugh-out-loud musical that tells the story of a recent college graduate named PRINCETON who moves into a shabby New York apartment all the way out on Avenue Q. There, he meets KATE (the girl next door), ROD (the Republican), TREKKIE (the internet sexpert), LUCY THE SLUT and other colorful types who help PRINCETON finally discover his true purpose in life!
Avenue Q has not been authorised or approved by the Jim Henson Company or Sesame Workshop, which have no responsibility for its content.