Flashdance
People
Director - Hannah Chissick
Choreographer - Matthew Cole
Designer - Takis
Musical Supervisor - Mark Crossland
Costume Supervisor - Shoni Wilkinson
Sound Designer - Tom Marshall
Lighting Designer - Mark Howland
Now on a national tour!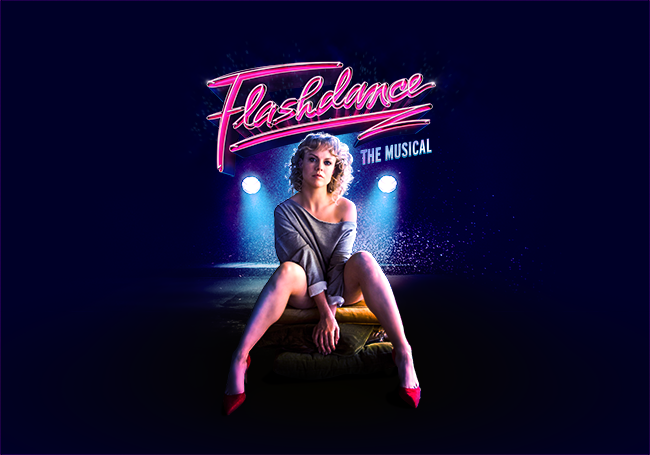 Dance like you've never danced before! FLASHDANCE-THE MUSICAL tells the inspiring and unforgettable story of 18 year old Alex, a welder by day and 'flashdancer' by night, who dreams of going to the prestigious Shipley Dance Academy and becoming a professional dancer. When a romance complicates her ambitions, she harnesses it to drive her dream.
Based on the Paramount Pictures film (Screenplay by Tom Hedley and Joe Eszterhas, story by Tom Hedley) Flashdance is an inspiring musical about the power of holding onto your dreams and love against all the odds.
Prepare to be blown away with an astonishing musical spectacle and phenomenal choreography to this iconic score including the smash hit Maniac, Manhunt, Gloria, I Love Rock & Roll and the sensational title track Flashdance – What a Feeling.
For tickets and more information please visit www.flashdanceuktour.co.uk.