4:48 Psychosis
Dates
Prototype Festival New York - January 5-12 2019
People
Composed by Philip Venables
Based on the play by Sarah Kane
Director - Ted Huffman
Conductor - Richard Baker
Scenic & Costume Design - Hannah Clark
Lighting Designer - D.M. Wood
Video Designer - Pierre Martin
Sound Design - Sound Intermedia
Cast
Lucy Hall
Susanna Hurrell
Rachel Lloyd
Samantha Price
Gweneth-Ann Rand
Lucy Schauder
London General Manager
Straight from the Royal Opera's sold-out production, PROTOTYPE presents the US premiere of the contemporary opera that has the entire world buzzing. Composed of 24 fragmented episodes, Sarah Kane's chilling final play details the experience of clinical depression and reveals an individual's struggle to come to terms with their own psychosis.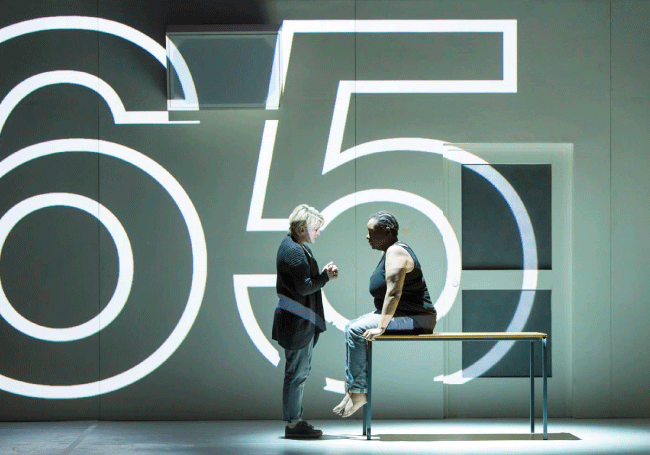 Philip Venables' greatly acclaimed operatic adaptation, directed by Ted Huffman and conducted by Richard Baker, explores the search for love and happiness and the struggle for identity through a fusion of opera and spoken text. 4.48 Psychosis brings a new resonance to the last creative utterances of one of the most courageous young British writers of her generation.
Produced by PROTOTYPE in association with New Vision for Opera and Baruch Performing Arts Centre.
4.48 Psychosis is a production from the Royal Opera, Covent Garden, London. This production was first seen at the Lyric, Hammersmith on 24 May 2016.