RDL is the company of producer Richard Darbourne. After three years working in Asia for business management company, the Swire Group, Richard moved to London in 2006 and began collaborating with theatre makers Paul O'Mahony and Mike Tweddle.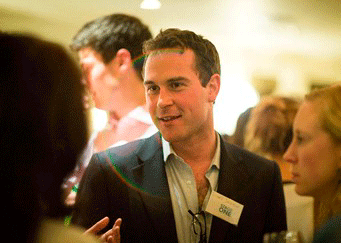 The three developed the award-winning shows, Out of Chaos, in 2008 and then UNMYTHABLE in 2011. Richard took on more and more of the producing responsibilities and his path became clear. Out of Chaos and UNMYTHABLE have toured to over two dozen European cities picking up multiple awards. For more information visit www.templetheatre.co.uk.
Following this Richard joined forces with fellow producer, David Luff. Darbourne Luff produced the acclaimed Thyestes in 2009 directed by Polly Findlay and featuring great actors such as Jamie Ballard, Nick Fletcher and the director, writer and film-maker Prasanna Puwanarajah. In 2011 Darbourne Luff produced The Maddening Rain, directed by Matthew Dunster and starring Felix Scott which toured to New York and around the UK.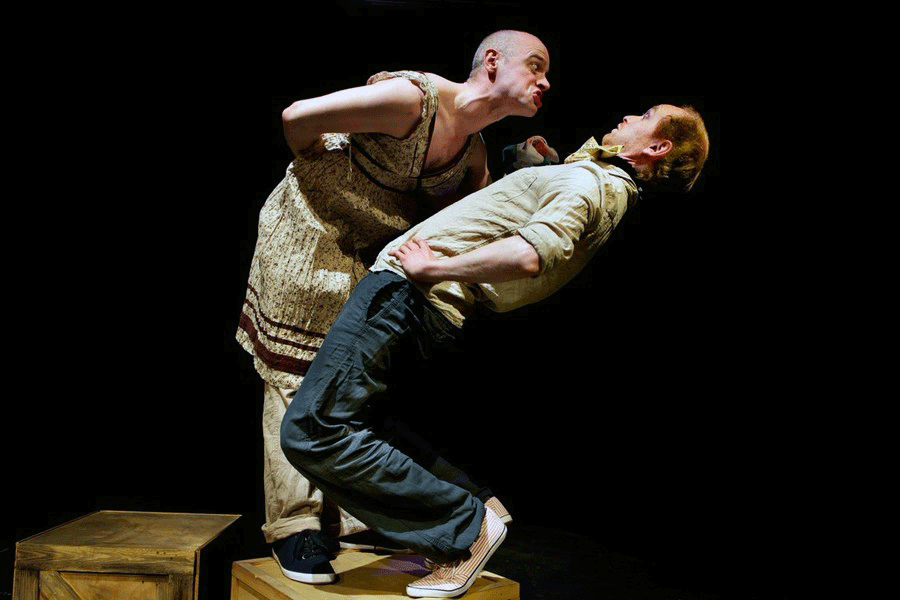 In 2011 Richard became Associate Producer at Jermyn Street Theatre in Piccadilly, London and line-produced Ibsen's Little Eyolf starring Imogen Stubbs and The River Line by Charles Morgan with Twilight's Charlie Bewley as well as film actress Lynne Renee and theatre treasure Eileen Page.
In 2012 Richard took on his first General Management contracts with JM Barrie's Mary Rose at the Riverside Studios and then had the privilege of being part of the producing team for the medal ceremonies at the Olympic and Paralympic Games.
A casual conversation with Imogen Stubbs led to the most exciting journey to date as Richard was able to produce the Trevor Nunn directed Samuel Beckett radio play All That Fall starring Eileen Atkins and Michael Gambon. The critical and commercial success of the transfer to The Arts Theatre allowed Richard to establish RDL.
As well as this, Richard has run Living Learning since 2006 with his great friend Paul O'Mahony and has presented educational plays and workshops to over 50,000 students. He has good experience tutoring, teaching, mentoring, compering and everything else to make it all work and is thankful for the many friends, practitioners, venues, festivals and artists he has worked with so far.
In 2013 RDL produced the Barbershopera franchise and presented The Three Musketeers at the Deagu International Musical Theatre Festival (DIMF) in South Korea (with Pete Sorel-Cameron picking up an award for Best International Male). This was followed by a UK tour. Barbershopera's Christmas show, El Matador – A Close Christmas Shave played in London and Theatre Royal Plymouth throughout December. The one-woman military taleSoldiers' Wives, written by Sarah Daniels and starring Catherine Shipton went on a UK Tour and the acclaimed All That Fall transfered to 59e59 Theatres in New York for a limited run between Nov 5th and Dec 8th. The play was a massive sold out success and was nominated for a 2014 Drama League Award for Outstanding Production of a Broadway or Off-Broadway Play.
In 2014 RDL continues to grow by joining forces with Sell a Door Theatre company to present and manage a 22 week tour of the smash-hit musical, AVENUE Q. RDL has also produced the 2Bit Classics tour of Pride and Prejudice in Autumn 2014 and is producing the 25th Anniversary Tour of Return to the Forbidden Planet. Finally, RDL is back in New York this December with the jazz show, Cafe Society Swing – the right place for the wrong people.